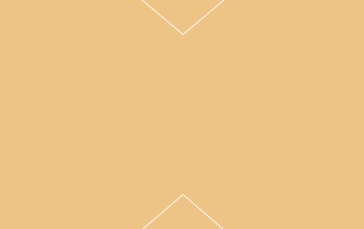 Initial Consultation and Treatment:
30-minute consultation and 45-minute treatment in a private room.
During your initial treatment, Tessa will review your health history and present concerns. She will ask you a series of questions about your health -- including your current conditions and symptoms -- to establish a diagnosis in Chinese medicine. Tessa will use this diagnosis to formulate an individualized treatment plan, and select acupuncture points that she will needle using sterilized stainless steel needles. This will start the process of rebalancing your body energy and lead you down the path to renewal. Depending on your diagnosis, your treatment plan might also include cupping or tui na at no additional charge.
If you're seeking treatment for a child (10 years old and under), we require a complimentary in-person consultation with the guardian and child present to see if acupuncture treatments would be the right fit. 
Follow-Up Visits 
Your treatment continues with a 45-minute session in a private room.
6, 8 and 10 Packages
After your initial treatment, purchase a 6 or 8 treatment package and save. A 6 treatment package costs $390 (savings of $30). An 8 treatment package costs $504 (savings of $56). A 10 treatment package costs $600 (savings of $100).
Smoking Cessation Package
Helps with cravings, stress and, the anxiety common for those who are quitting/reducing their smoking habit. Recommended treatments are twice/weekly for five weeks.
Payment 
Payment is accepted in the form of cash, check or credit card (Amex, Discover, Mastercard, VISA). 
Renewal Acupuncture does not bill to insurance providers, but will provide a form that you can submit to your insurance provider for reimbursement. We do, however, accept HSA payments. 
Payment in full is required at the time services are rendered. 
Consultation Forms
Get a jump start on your treatment. Download and complete the requisite forms and bring with you to your appointment.
Acupuncture is effective for the treatment of:
Addiction (alcohol, drug, smoking)
Allergies
Anxiety
Arthritis
Asthma
Back pain
Bells palsy
Carpel tunnel syndrome
Depression
Diet support
Digestive issues
Fatigue
Fibromyalgia
Headaches
Incontinence
IBS
Male sexual dysfunction
Men's Infertility
Menopause
Menstrual irregularities
Migraines
Morning sickness
Neck problems
Nerve issues (neuralgia, neuropathies)
Pain
Plantar fasciitis
PMS
Reproductive issues
Rhinitis
Sciatica
Shoulder pain
Sinusitis
Sleep issues
Stress
Tennis elbow
Women's Infertility